Uniform
Nursery Clothes
There is no uniform required for nursery children.  We ask that children wear comfortable clothing which is suitable for the weather and footwear which they can run in.  We encourage children to manage their clothes independently so please think about choosing garments they can begin to manage themselves.
Please make sure all clothing is clearly named.
School Uniform
The Infant and Junior Schools currently have different logos on their uniforms but the colour scheme is the same. Plain sweatshirts or cardigans are also acceptable in Royal Blue. 
Royal blue school sweatshirt or cardigan
Grey/Black trousers, shorts or skirts (not leggings or jeans)
White shirt, blouse or polo shirt.
Smart dark, flat shoes (not trainers, sandals or slip on shoes)
Black or grey tights
White/Grey or dark coloured plain socks (no patterned socks)
Blue/white gingham dress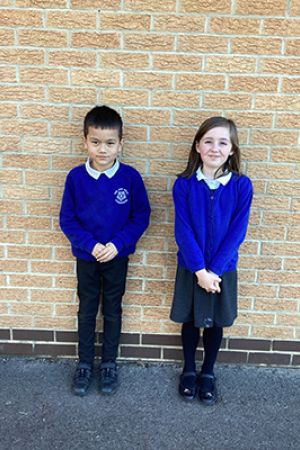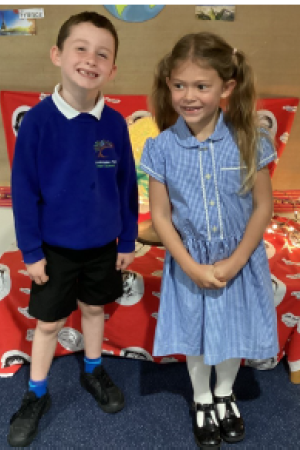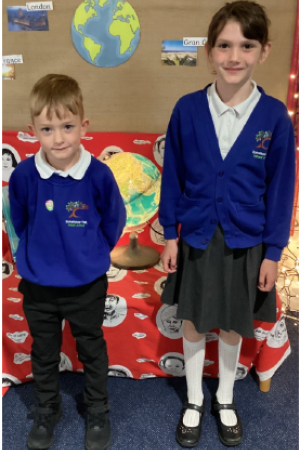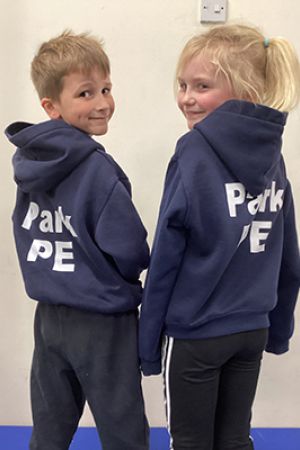 PE kit
Your child will need (in a named bag):
a pair of plain black shorts
trainers for outside PE (plimsols will be acceptable in some weathers)
a round neck t-shirt plain white T-shirt or their junior house colour
For outdoor PE junior children can wear dark blue/black jogging bottoms and a plain dark blue/black sweater.  Park PE tops are available ( optional).
NOTE: All earrings must be removed for P.E. and Games. Hair must be tied back for PE.
Suppliers
Infant School : www.batemanssports.co.uk ( Batemans Stroud)
Junior School: www.SLclothing.co.uk
( at checkout please select deliver to school , this will make delivery free) 
Second hand items are available to buy from the reception areas at both schools.